By Painting it Pink this October you are joining the fight against breast cancer.
Paint it Pink is the Irish Cancer Society's Breast Cancer Campaign encouraging people across Ireland to hold their own pink fundraiser at home, in their community or at work or do something pink to raise vital life-saving funds supporting breast cancer research and support service.
Help us beat breast cancer. Register here to Paint it Pink and make a difference this October! #PaintItPink
Since October is Breast Cancer Awareness Month, we also couldn't pass the opportunity to showcase some of our favourite products for you to rock throughout the month and raise awareness. For more information or to make a donation, you can visit cancer.ie, mariekeating.ie or breastcancerireland.com.
Duffle Coat €39.95 Zara  buy it here
Sweater €12.95  and Leggings €9.95 Zara Mini buy here
Leather look biker jacket €40 River Island Mini buy it here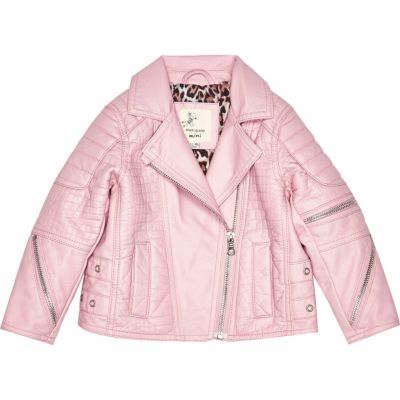 Brogues €91.92 Young Soles buy them here
Jumper €7.99 H&M view here
One piece €44.96 Gap Kids buy it here
Pink Lion Pray for Trax necklace €37 Mira Mira
Organic Cotton Romper €29.72 Moobles & Toobles buy it here
Maxomorra Horse Dress €27.03 Kyna Boutique buy it here